Facilitating Continuous Operation, Regular Maintenance and Modernization, and Responsible Local Partnership
Anchor QEA has worked on a variety of port, waterfront facility, and aquatic-dependent projects. As a trusted consultant to many major ports in the United States for their maintenance and development needs, we understand the competing priorities faced by these facilities to balance continuous operations and regular maintenance and modernization and to serve as a gateway to the world as well as a responsible local partner. With offices near multiple major ports, our firm routinely provides diverse environmental, planning, engineering, and construction management services for seaport and aviation divisions, including the following:
Dredging and sediment management
Environmental review and permitting
Sediment, soil, water, and air sciences
Civil, coastal, and geotechnical engineering
Sediment transport and hydrodynamic modeling
Small-craft harbor master planning
Landscape architecture
Site remediation
Habitat restoration
Waterfront infrastructure
Construction management services
Habitat Restoration and Mitigation
Port of Seattle Wetland Mitigation and Habitat Conservation Umbrella Bank
The Port of Seattle (Port) is proposing to develop a joint wetland mitigation and habitat conservation umbrella bank (bank) to provide compensatory mitigation for three separate sites totaling approximately 60 acres.
The bank is a unique opportunity to restore crucial habitat for federally threatened Chinook salmon, providing important natural resource values and habitat functions within the largest economic engine of the Puget Sound region.
Learn More About This Project
Habitat Restoration and Mitigation
Port of Tacoma Advance Mitigation Planning, Design, and Construction
The Port of Tacoma (Port) has worked to develop habitat restoration projects in advance of development projects conducted by the Port or its tenants in order to make the permitting process more efficient and provide larger-scale restoration with greater ecological benefit. The Port recently received approval for the 41‑acre Upper Clear Creek Mitigation Bank, the"Port of Tacoma Advance Mitigation Planning, Design, and Construction"
Learn More About This Project
Port Storm Surge Analysis and Shoreline Protection Design
Anchor QEA evaluated storm conditions for a port and designed shoreline protection for a port's expansion.
Learn More About This Project
Get in Touch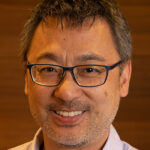 For inquiries about Anchor QEA's Ports & Harbors capabilities, please contact:
Tom Wang, Principal
Ports & Harbors Market Sector Lead
twang@anchorqea.com