Every year, Anchor QEA's Internship Program offers recent and soon-to-be graduates the opportunity to gain real-life technical and professional experience in locations across the country. The application window for 2023 internships is now closed. 
2023 Program Overview
This year, we are excited to offer 12 paid internship positions in 10 of our locations across the United States.
Interns will experience a combination of hands-on fieldwork and a defined project within their scope of study, as well as the opportunity for exposure to other service areas within our firm. There will opportunities to work with senior- and principal-level professionals, assisting with project-related tasks and gaining insight into the world of professional consulting. Interns will have a solid understanding of environmental consulting at the conclusion of the program.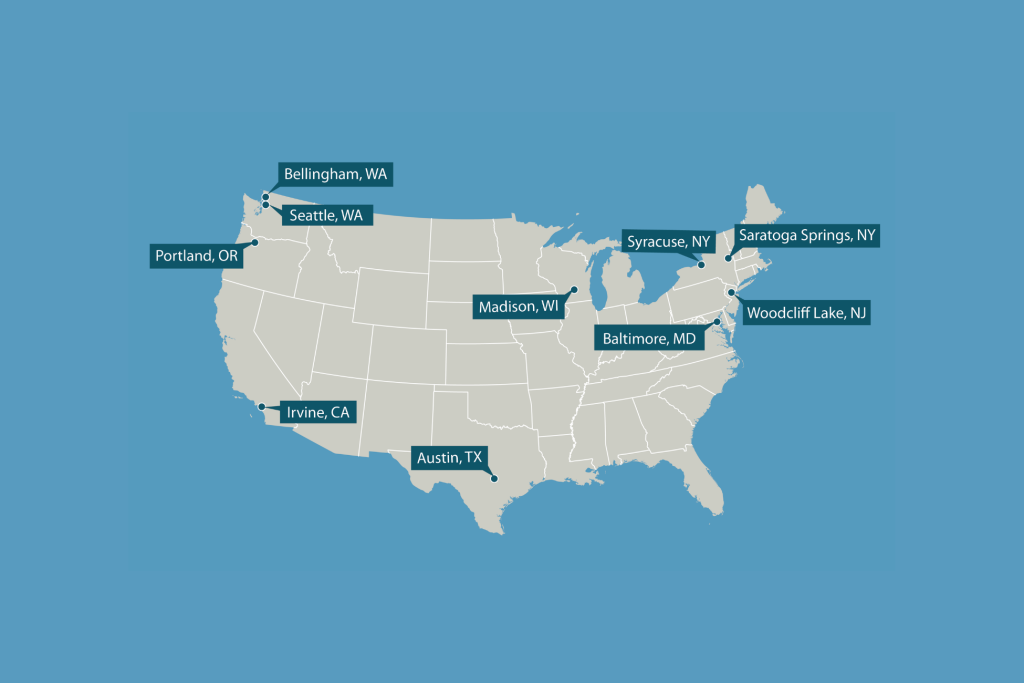 Internship Locations
Austin, TX
Baltimore, MD
Bellingham, WA
Irvine, CA
Madison, WI
Portland, OR
Saratoga Springs, NY
Seattle, WA
Syracuse, NY
Woodcliff Lake, NJ
Who Should Apply?
We welcome applications from undergraduate or graduate students majoring in—or recently graduated from—a course of study related to one of Anchor QEA's areas of expertise:
Engineering (coastal, geotechnical, environmental, civil, etc.)
Environmental Sciences (chemistry, biology, ecology, marine science, etc.)
Planning and Restoration (urban design, landscape architecture, sustainability, historic preservation, etc.)
Technology and Innovation (data science, geospatial science, etc.)
Please note: We will require interns to regularly come into an office and potentially perform fieldwork, depending on project needs.
2023 Program Timeline
March 1 through March 17: Application submittal period (CONCLUDED)
April 17 through April 22: "Experience Anchor QEA" Internship Interview Day takes place in our offices nationwide
May 1 through May 5: Accepted applicants receive internship offers
May 23 through September 29: Internships occur (start and end dates may vary within this period)
Testimonials from Former Interns
"I was exposed to a large and diverse group of engineers and scientists. This allowed me to work on many different types of projects and learn about many different disciplines and sub-disciplines."
"I would recommend working at Anchor QEA because of the great people throughout all the offices. Everyone is very friendly and welcoming; they do a great job of taking time to help you learn and grow."
"The company culture is the most positive I have been a part of at any job. The work can be challenging, and people are excited and engaged in the projects they're working on."