High-quality geospatial analysis forms an integral part of nearly every environmental services project at Anchor QEA. Geospatial analysis enables project teams to synthesize, analyze, and visualize complex data based around the common language of geography. Understanding the connectivity between a project site and its surroundings and environment, as well as its stakeholders, is key for Anchor QEA to tackle our clients' most challenging problems.
With a dedicated and diverse team of geospatial professionals, we innovate to solve crucial location-oriented problems. Our team is versed in data collection, management, analysis, dissemination, and visualization. Anchor QEA is an Esri Silver Business Partner and deploys the full suite of ArcGIS Desktop and Enterprise/Web technologies. Investing in ongoing research and development, staying current with the latest technological trends, and customizing beyond "out of the box" tools for geospatial analysis allows us to provide advanced solutions for our clients and the public.
Anchor QEA leads in the environmental arena by bringing together industry experts with technology for innovative solutions.
The following are select examples of our geospatial analysis services:
Online living documents/story maps
Direct integration with EQuIS chemistry for analysis and visualization
Advanced Python tool deployment for client/agency use
Remote sensing and elevation interpretation of drone data collection
Get in Touch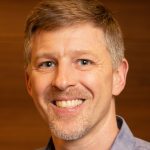 For inquiries about Anchor QEA's technology and innovation capabilities, please contact:
Kevin Russell, Principal
Technology & Innovation Lead
krussell@anchorqea.com |