Preserving Safety, Compliance, and Local Relationships
Anchor QEA focuses on serving clients in the electric and gas utility industries, as well as in the exploration, refinement, and transmission of oil and natural gas. Our teams have worked with integrated power utilities for many years and have a keen understanding of the issues facing this industry and its perspective—including the critical importance of maintaining safety and compliance, providing cost-effective solutions, and preserving local relationships.
Our team includes nationally recognized experts in coal combustion residuals (CCR), decommissioning and demolition decontamination, MGP sites, polychlorinated biphenyls (PCBs), fish passage evaluations, and contaminated sediments. We routinely work with law firms that represent energy companies and we have performed specialized or strategic studies for the highest levels of energy company management.
Anchor QEA is an active member of the Utility Solid Waste Activities Group and other industry groups. Our experts are called on to write guidance documents for the electric utility industry on a range of topics, including monitored natural attenuation in groundwater, corrective action for closed and closing ash ponds, groundwater-surface water interactions at coal combustion product landfills and impoundments, and assessment of corrective measures. A guidance document on substation decommissioning is in progress.
We have worked on a variety of legacy sites with impacted soil and groundwater. Our staff are trained to work at active coal- and gas-fired facilities, hydroelectric facilities, and transmission and distribution facilities. This includes working with federal agencies and public and private utilities to solve complex fishery and water quality issues, with experience spanning dozens of hydroelectric facilities and hatcheries throughout the United States.
Get In Touch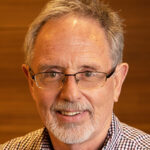 For inquiries about Anchor QEA's Energy capabilities, please contact:
Jim Redwine, Senior Managing Scientist
Energy Market Sector Lead
jredwine@anchorqea.com |