Proactive Management of Environmental Risk
Anchor QEA has been a long-term partner to the industrial market, helping clients cost-effectively manage environmental liabilities, maintain regulatory compliance, and build bridges with community stakeholders. As a technical leader across many disciplines, we bring a comprehensive strategic lens to site portfolios and environmental programs to deliver flexible solutions.
Anchor QEA supports the needs of industrial clients with a broad set of services for the proactive identification and management of environmental risks associated with ongoing operations, former manufacturing plants, and legacy sites. Companies focused on chemical manufacturing, mining, forest products, railroads, shipyards, and maritime industry hire us to develop and lead strategies, support environmental programs, and deliver successful operations, remediation, and development projects. We develop environmental plans and programs and corrective measure studies, and perform Resource Conservation and Recovery Act (RCRA) facility investigations. We also perform human health and ecological risk assessments.
Get in Touch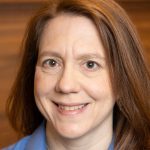 For inquiries about Anchor QEA's Industrial capabilities, please contact:
Jennifer Benaman, Principal
Industrial Market Sector Lead
jbenaman@anchorqea.com |