Habitat Restoration and Mitigation
Restoration and enhancement of fish and wildlife habitat are key features of many of our projects. Anchor QEA provides a full scope of habitat restoration and mitigation services for rivers, streams, wetlands, and shorelines. Our approach to restoration design begins with understanding the client's vision, conducting a thorough assessment of current conditions, and efficiently designing projects that achieve restoration objectives. Our team has designed and constructed restoration projects in small forest streams, urban channels, and large meandering alluvial rivers. One of our greatest areas of technical expertise is salmonid habitat restoration in Pacific Northwest rivers and streams. Our projects have included engineered log jam designs; geomorphic, hydrologic, and hydraulic analyses; sediment transport analyses; side-channel reconnections; levee setback and removal; and riparian restoration designs.
Anchor QEA has developed restoration designs to mitigate for new infrastructure and utility impacts, offset natural resource injuries from past or present contamination, or alleviate concerns associated with likely future impacts. We seek to maximize the cost-benefit ratio of projects by drawing from our experience, embracing system dynamics, and striving for innovative solutions.
Get in Touch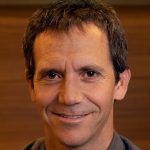 For inquiries about Anchor QEA's planning and restoration capabilities, please contact:
Adam Gale, Managing Planner
Planning & Restoration Practice Lead
agale@anchorqea.com |