PFAS and Emerging Contaminants
Anchor QEA is a recognized expert in PFAS site characterization, development of conceptual site models, and assessment of remedial options. We are at work on sites throughout the United States. Ever since these chemicals gained national regulatory scrutiny more than 8 years ago, we have designed and led PFAS sampling programs in a variety of media, including groundwater, soil, sediment, surface water, and fish. We have evaluated the relevance of measured PFAS, assessed the fate and transport of the chemicals at the site, developed conceptual site models for the purpose of understanding possible sources, established fate and transport through numerical models, and conducted feasibility studies to evaluate remedial alternatives. For example, we have calculated common metrics, such as bioaccumulation factors, developed predictive models, and compared results to a range of state, federal, and international screening levels.
Our strong team of nationally recognized experts in contaminated sediment remediation supports our evaluation of the potential impact of upland groundwater plumes on receiving surface waters and sediments (through groundwater-surface water interaction analyses). In particular, our expertise in contaminated sediments has enabled us to assess the appropriateness of sediment remediation for PFAS, as well as the potential bioaccumulation of these chemicals in the aquatic environment. This expertise is extended to a host of other emerging contaminants that bedevil site assessment and management. Our specialized sample collection and analysis, state-of-the-art risk assessment, and cutting-edge management approaches ensure that the best science and engineering are brought to bear.
Get in Touch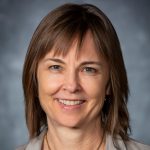 For inquiries about Anchor QEA's environmental sciences capabilities, please contact:
Betsy Henry, Ph.D., Principal Scientist
Environmental Sciences Practice Lead
bhenry@anchorqea.com |