Public, Agency, and Tribal Facilitation
Effective communication with the public, agencies, and tribes is often a significant component of Anchor QEA's projects. We provide communication and media services that recognize the value of engaged communities and stakeholders, flexible outreach strategies, and clear and accessible materials, and design public involvement strategies for our clients' projects using a full range of communication tools to provide information to the public and key stakeholders.
Our team is well known for our ability to effectively communicate on difficult issues, collaborate with diverse stakeholder groups, and develop objective solutions for projects in urban, residential, rural, recreational, commercial, working forest, and agricultural communities.
Anchor QEA regularly manages all aspects of project, public, and agency outreach, including development of brochures, presentations, and online materials and surveys, and we manage workshops, public events, and commenting and input processes. More recently, we have expanded our virtual public involvement platforms to allow interaction with the public to remain a cornerstone of the planning process.
West Coast Port Dredging Services
We provided creative solutions to save the port significant costs. We were also responsible for the following: project management; environmental investigation/remedial services; stormwater management; environmental planning, review, permitting, and monitoring
Learn More About This Project
Maintenance Dredging and Construction Management
Anchor QEA managed engineering design, environmental review, and the permit process for maintenance dredging and construction management at a confined aquatic disposal facility. We completed numerous coastal engineering evaluations and provided plans and specifications for soliciting construction bids. Throughout the construction process, we led construction oversight and annual monitoring.
Learn More About This Project
Get in Touch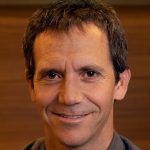 For inquiries about Anchor QEA's planning and restoration capabilities, please contact:
Adam Gale, Managing Planner
Planning & Restoration Practice Lead
agale@anchorqea.com |