Maintaining Infrastructure, Improving Local Communities, and Protecting Environmental Resources
As a partner to state and local agencies across the United States, Anchor QEA applies a broad range of technical expertise to the specific needs of each locality we serve. We work with state and local agencies and municipalities to develop and maintain infrastructure, implement capital improvements, improve local communities, and protect environmental resources. We provide strategic planning during the conceptual development phase, permitting, national and state environmental document preparation, biological surveys, environmental compliance, engineering, and construction oversight services to governmental agencies throughout the United States.
We are experienced in providing complex project management including planning and managing large multidiscipline efforts, schedule and budget tracking, and coordinating delivery of design, permitting, and construction projects. We regularly assist with coordinating with regulatory agencies, tribes, and project stakeholders to address concerns and develop solutions.
Habitat Restoration and Mitigation
Chehalis Basin Strategy
Anchor QEA led preparation and analysis of a comprehensive long-term set of actions to reduce flood damage and restore aquatic species habitat in the 2,700 square mile Chehalis River Basin.
Learn More About This Project
Construction Management
Elliott Bay Seawall Replacement and Habitat Restoration
Anchor QEA was a part of a multidisciplinary consulting team working for the Seattle Department of Transportation on the planning, design, and construction of the 7,000-foot-long Elliott Bay Seawall Project along the downtown waterfront for seismic stability improvements.  
Learn More About This Project
Groundwater
Yakima River Basin Integrated Water Resources Management Plan
The Yakima River Basin encompasses 6,155 square miles and includes portions of four counties in Central Washington. Anchor QEA has been helping the U.S. Bureau of Reclamation and the Washington State Department of Ecology investigate water supply and fish enhancement alternatives.
Learn More About This Project
Get in Touch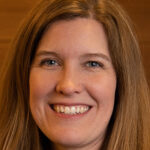 For inquiries about Anchor QEA's State/Local capabilities, please contact:
Kim Powell, Principal Engineer
State/Local Market Sector Lead
kpowell@anchorqea.com |