Expert Testimony and Analysis
Anchor QEA scientists and engineers have provided expert witness, witness of fact testimony, and expert analysis resulting in settlement in federal and state cases across the United States. We enjoy working on complex issues on some of the most challenging sites in the nation, and our completed projects are among the most successful in the industry. Our team provides technical litigation support, including expert witness testimony and expert analyses, in the following core technical fields:
Contaminated sediment liability determination
Contaminant source, fate, and transport in groundwater, surface water, and sediment
Natural resource damage assessment (NRDA)
Coastal development and engineering
Water supply and water resources science and engineering, including hydrology, flooding, and water rights
Dredging practices
Water quality, including compliance, stormwater, and sedimentation
Anchor QEA provides a unique perspective and ability to identify future liabilities related to sediment and water quality. Our knowledge of environmental regulation development enables us to work with our clients to effectively manage their liabilities before they are managed for them. Our deep experience comes from years of consulting on NRDAs, potentially responsible party support for large cleanup projects, and due diligence (transactional law) support.
Get in Touch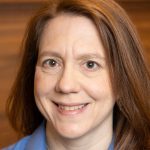 For inquiries about Anchor QEA's Industrial capabilities, please contact:
Jennifer Benaman, Principal
Industrial Market Sector Lead
jbenaman@anchorqea.com |