Anchor QEA Welcomes New CEO Po-Sun Chen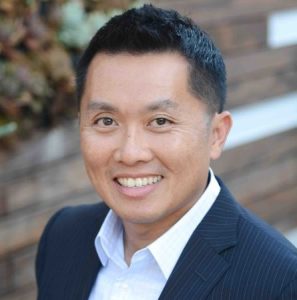 Anchor QEA is pleased to announce the appointment of Po-Sun Chen as Chief Executive Officer. With more than 27 years of executive experience in the architecture, engineering, and construction industry, he most recently served as Vice President and General Manager with BrightView, a $2.8B publicly traded company.
Mr. Chen has served on Anchor QEA's Board of Directors since 2021, during which time he has gained a comprehensive understanding of the company's core values and has demonstrated exemplary leadership. While serving on the Board, he established strong relationships with Anchor QEA founders and senior leaders, working directly with exiting CEO, John Verduin.
"Po has showed a deep interest in our company values from the beginning," says Verduin. "He is a proven leader who's authentic and collaborative. I look forward to witnessing how Po's experience and outlook will support Anchor QEA as it continues to grow."
Throughout his career, Mr. Chen has successfully implemented business plans to align employees behind a united vision within organizations spanning multiple offices, divisions, and services. It is with this collaborative and dedicated approach that Anchor QEA looks forward to the future with its new captain at the helm.
About Anchor QEA
Headquartered in Seattle, Washington, Anchor QEA is a nationally recognized environmental science and engineering consulting firm specializing in aquatic, shoreline, and water resource projects, including coastal and flood resiliency.
With more than 450 employees in 25 offices across the United States, Anchor QEA works with public and private sector clients to address environmental issues at some of the most challenging sites in the nation by providing planning and strategy development, scientific investigation, engineering design, and construction management. Learn more at anchorqea.com.