Considerations for Port Redevelopment to Support Offshore Wind Energy Staging and Operations
As identified in Anchor QEA Walter Dinicola's analysis of the renewable energy industry, offshore wind is the most viable option available for developing utility-scale renewable energy in many densely populated states along the East Coast. Northeast and mid-Atlantic states are advancing port redevelopment ventures as they compete to become centers of economic activity for the offshore wind energy industry. As widespread interest in renewable energy expands, understanding the scale and scope of port redevelopment to support this industry is essential.
New Opportunities Arise in the Northeast for Port Industry Expansion
Due to the boom in international commerce in recent decades, most major port development in the northeast has been focused on the larger ports in the New York area, Boston, and Philadelphia, causing smaller industrial ports in the northeast to see a subsequent decline in market share. However, these major port complexes are already effectively utilizing a majority of their space for existing commercial shipping operations. The challenge for major ports to support offshore wind provides a unique opportunity to revitalize the second-tier industrial port market and to develop new ports in select areas, to support the offshore wind energy industry.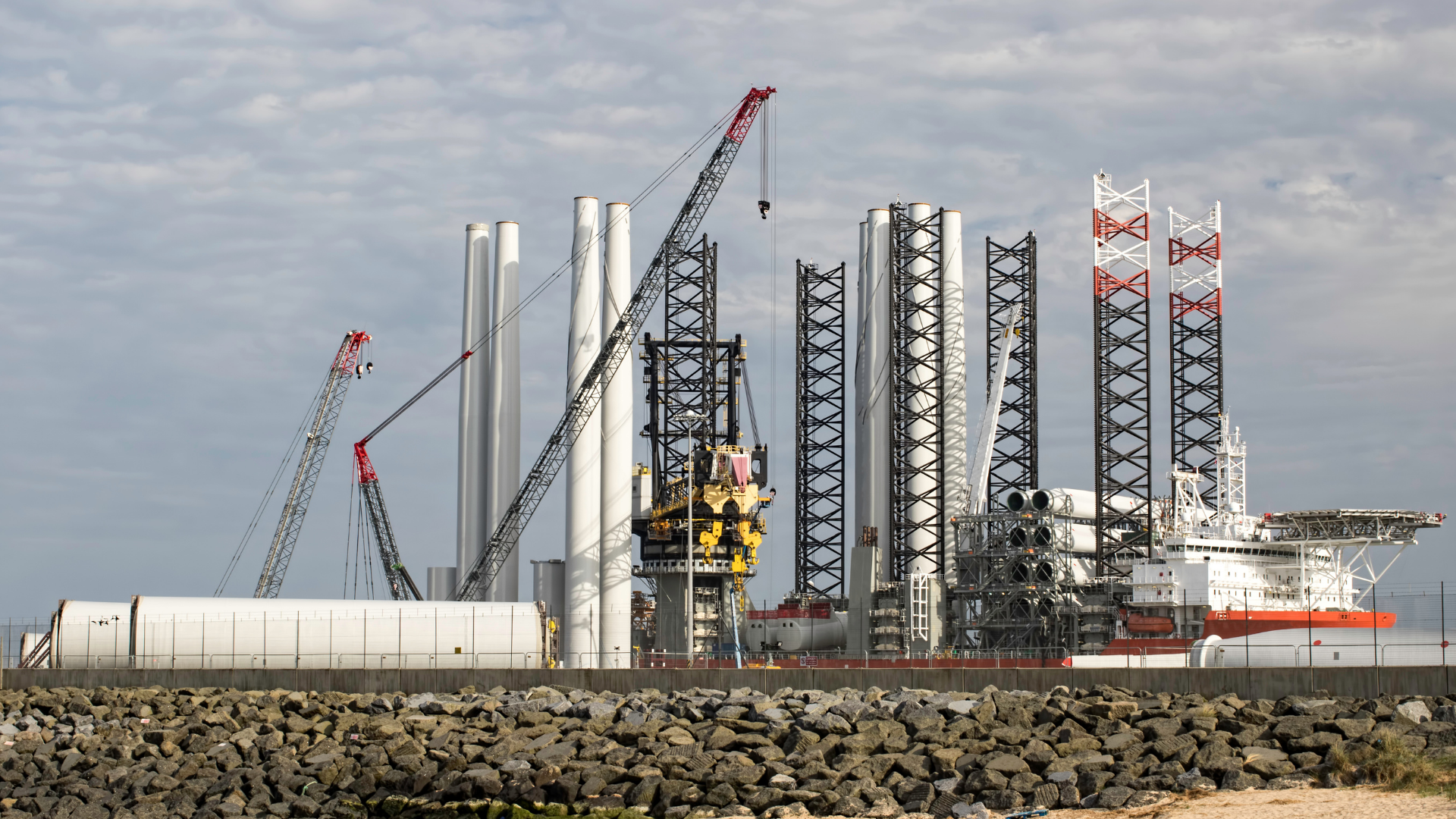 Port redevelopment requires a major shift in the design approach, to accommodate the unique handling, transport, and storage for offshore wind farm construction.
Increasingly effective state support for renewable energy has encouraged investment in port redevelopment to support offshore wind energy farms. States and communities understand the economic benefits of port redevelopment—which creates clean–energy jobs and has the potential to spur urban renewal and environmental restoration—and they are actively identifying port sites as well as providing financial support. The move from the initial offshore planning and permitting phase to the construction phase has led to a race among ports to be able to supply the necessary support. While states have stepped in to provide system-wide planning and financial support for offshore wind energy projects, permitting remains port and project specific and is dependent on environmental conditions.
Comprehensive Planning is Critical for Successful Port Redevelopment
Port redevelopment to support offshore wind energy farms requires a variety of port resources. Understanding offshore wind energy industry requirements and what is needed to successfully support the construction, operation, and maintenance of offshore wind energy farms is critical for successful port revitalization. For example, ports must have significant open land area for assembly of large wind turbine components, sufficient depths to accommodate vessels, and freeboard clearance to transport components from the port to the wind field. Smaller ports will be essential for providing vessel and operational and maintenance support.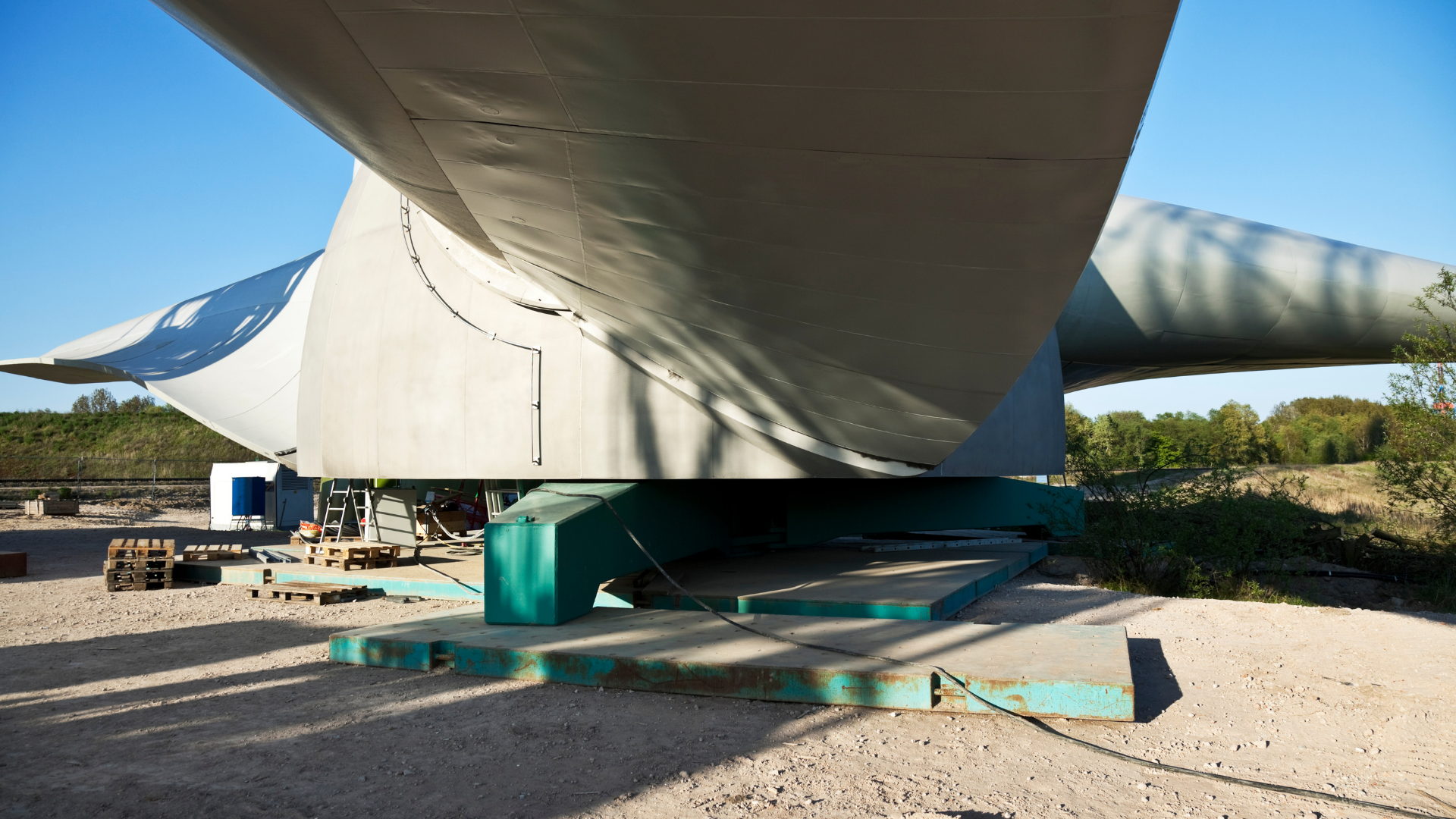 The massive scale of wind energy farm components creates special dimensional restrictions for both onshore facilities and navigation pathways to the desired location of the farms.
Ideal ports for redevelopment have existing deep water coastal facilities, with access to open backlands, as they can easily be converted to support offshore wind energy, with little need for extensive permitting and in-water construction. While ideal, such ports do require comprehensive planning and a strong understanding of permitting requirements to be successfully redeveloped. On the other hand, ports that lack suitable deep water may need extensive dredging, requiring permits from the U.S. Army Corps of Engineers and states. These permits are necessary for any work, including construction and dredging, in the nation's navigable waters.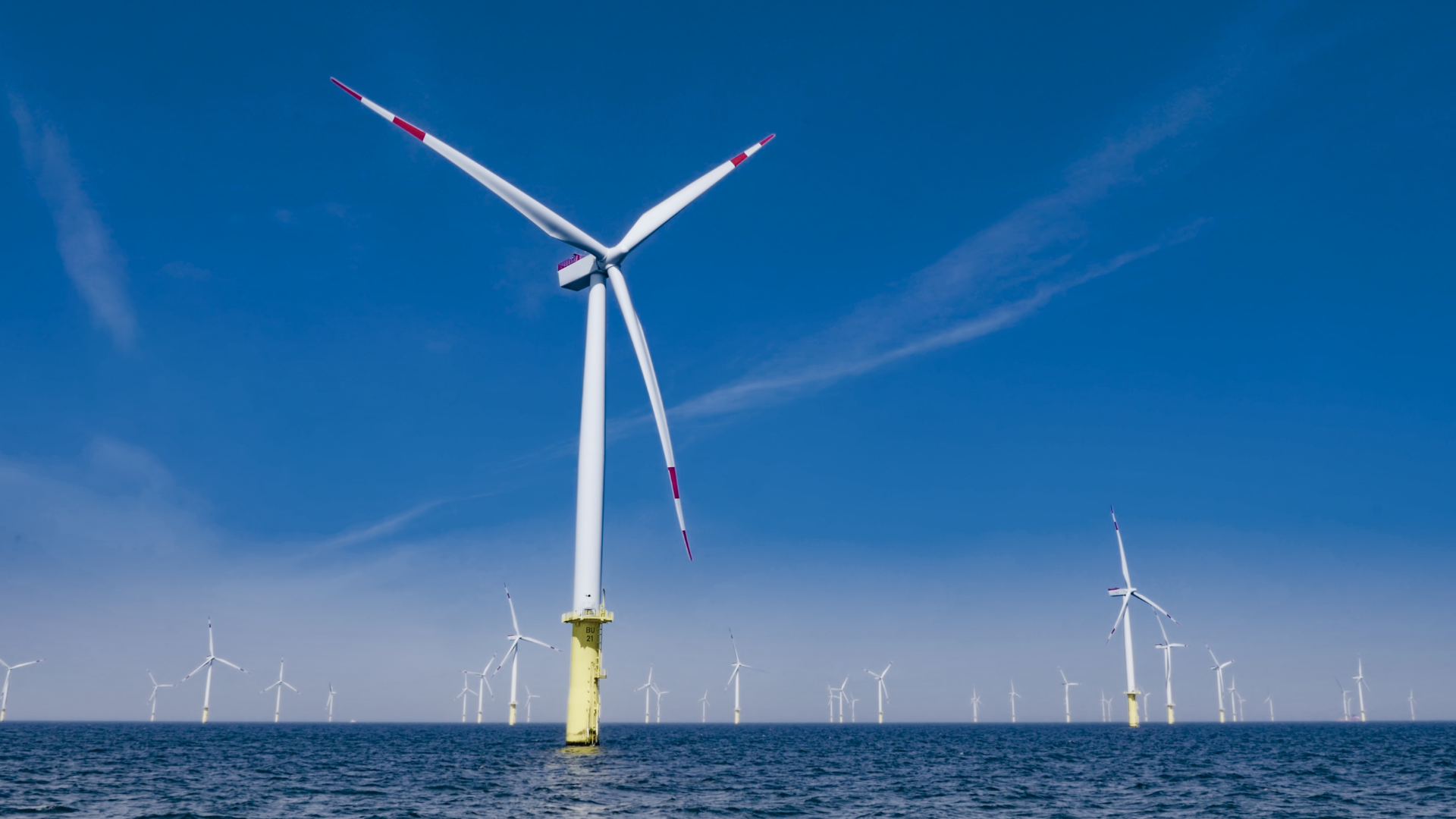 Offshore wind energy calls for specialized equipment, services, and labor that second-tier ports will have to adapt to in order to remain operational.
Finally, when examining ports for redevelopment, it is imperative to recognize the variety of port ownership and control models, and to acknowledge the role these entities play in permitting, construction, and operations. While most larger ports are administrated by a port authority (a state or city agency that is usually formed by a legislative body to operate ports and other transportation infrastructure), many ports in the Northeast and Mid-Atlantic are privately owned or controlled at the town level. Factors like staff support, planning support, funding, and permitting can vary drastically, depending on whether the port is governed under a port authority. Moreover, specific port facilities may require environmental review, in addition to a variety of federal, state, and local permits.
Ultimately, as the offshore wind energy industry continues to evaluate ports for redevelopment, considering permitting early in the consideration process is imperative, as permits can drastically impact the development process, schedule, cost and success of the project. With states supporting the development of the offshore wind energy industry through policy initiatives and financial support, ports along the East Coast are well situated for redevelopment to harness renewable energy in offshore waters.