Fundraising Month: Rallying Around Our Passions in 2020
As 2020 comes to a close, we reflect on what is truly important—service and human connection. Relationships and gratitude have been powerful tools for keeping our teams moving forward in a difficult year.
Service is one of Anchor QEA's core values, and it is central to not only how we work with clients, but how we work with each other too. In addition to ongoing support for community service and charitable giving, we devote one month every year to companywide fundraising activities. This year our employees raised more than $20,000 (before company match) to help those who need it most. One unexpected outcome of our 2020 Fundraising Month was that during a year defined by uncertainty and separation, coming together to care for our communities was also one of the best ways to care for each other.
Coming Together, Even While We're Apart
While Fundraising Month always spurs us to rally behind nonprofit organizations (whose missions range from providing relief for those impacted by COVID-19, to fighting hunger and homelessness, to supporting disadvantaged communities, social equity, and civil rights), years past allowed us to come together, office by office, to raise money through physical challenges, meals, and other in-person events. But this year, fundraising teams across the country had to come up with new and creative (read: socially distanced) ways to gather donations.
Ever the problem solvers, Anchor QEA's fundraising teams created a wide variety fun virtual events for givers of every disposition. "Thank–You Grams" were an opportunity for grateful co-workers to recognize each other, while the Corona Officemates Photo Contest documented spouses and pets (in still-new working–from–home situations). There were plenty of chances for healthy competition, including a virtual pub quiz, online game tournaments, and triathlon challenges that were tracked with Strava, an exercise-focused social media app. And for those who like to compete and to shop, employees could bid on a broad selection of prizes—many of which were handmade by other employees—on a private auction site.
Shar

ing

P

assions,

S

trengthen

ing

C

onnections
We asked our employees to share their motivation—what Fundraising Month meant to them—during this unusual year. The answers exemplified not only the ultimate goal of giving back to our community, but a sense of unity among our employees.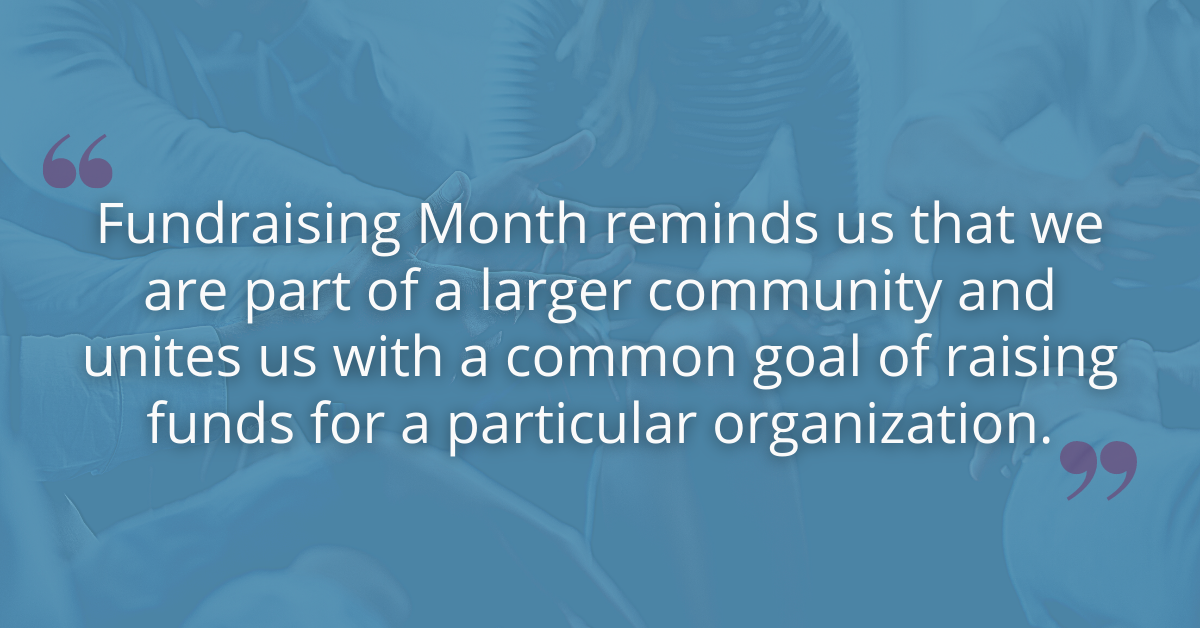 Despite some challenges, the variety of creative virtual events motivated employees to support causes that helped their local communities. Many participants found gratitude and inspiration in the number of coworkers who rallied to create such a strong virtual community. Another common sentiment was that despite missing the enthusiasm that comes from being around people in the office, employees were motivated to go above and beyond by witnessing their coworkers' generosity. In a year when many charities have struggled to raise money, it felt especially meaningful to see Anchor QEA staff come together in the spirit of giving and make a difference in the lives of others.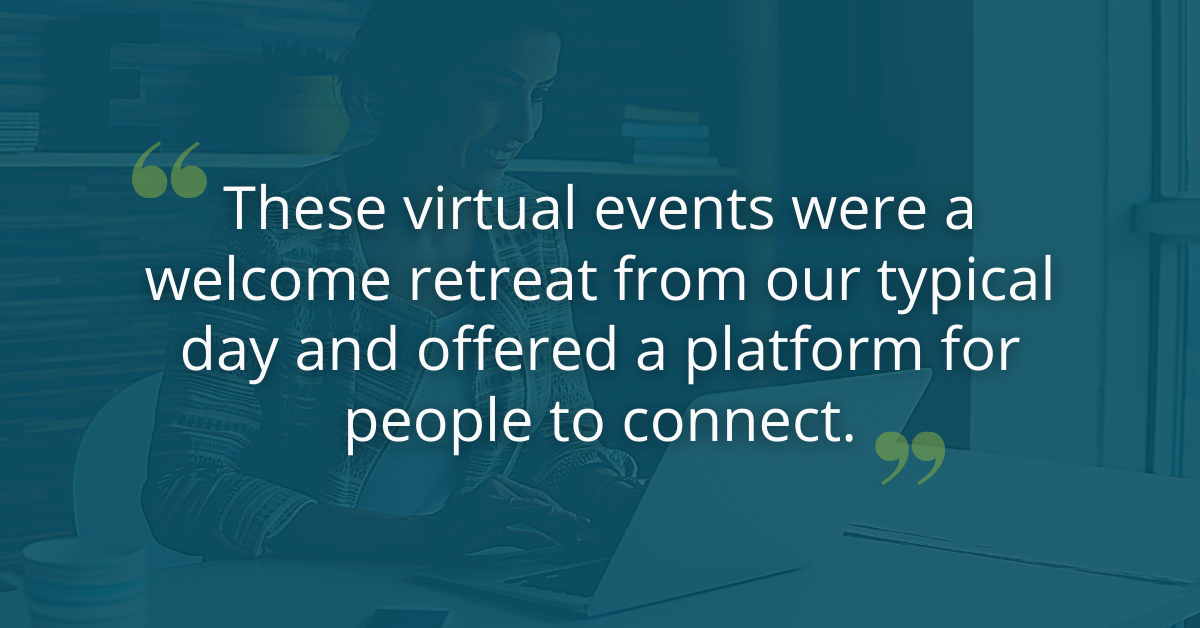 Fostering a Sense of Unity

Through Giving
In a time when staying safe and healthy is a priority, many of the events were not only fun, but framed around healthy activities—and healthy competition. We polled our participants about which fundraising event they most enjoyed and why. A clear fan favorite was the online auction, not only because of the items offered, but because of the thoughtfulness and creativity shown by those who put the items up for bid. The auction revealed previously hidden talents and aesthetic sensibilities: the corporate leader who bakes organic pet treats, the pragmatic staff member who produces stunning visual art, the engineer with an appreciation for floral arrangements. Many donated items were highly personal, such as paintings, woodwork, and hand-made masks; others offered camaraderie and the promise of time spent together in a COVID-free future, with IOUs for fishing trips and mountain biking excursions.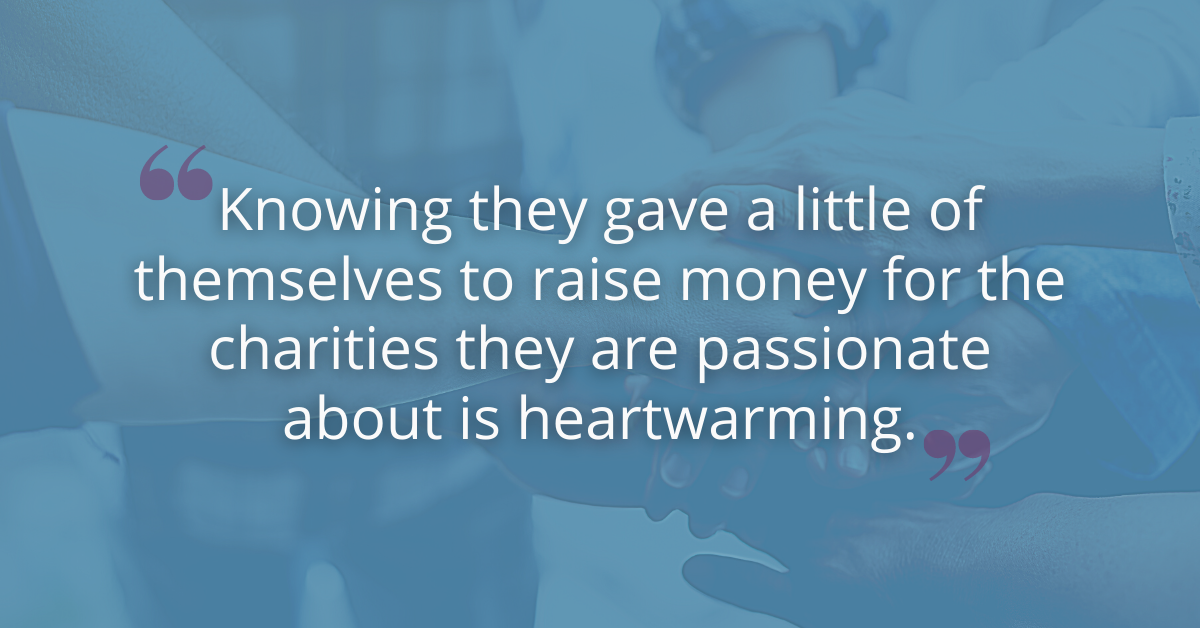 The auction also tends to bring out a competitive streak in bidders, who end up chasing the thrill of a win (as well as the item itself). Many expressed their enthusiasm to keep outbidding others because they knew it was for a great cause. Now bidders' hard-won items live in their offices and homes—sometimes within frame on video calls, for all to enjoy.
Another popular event was the Strava Competition. Strava is a smartphone app that uses GPS to record runners' and cyclists' activities, with a social-media component that Anchor QEA participants used to compare performance and compete with each other. The Strava activities fostered connection and competition between co-workers and across offices, while also helping them stay active and healthy. Employees loved competing for prizes on weekly physical activity challenges, as well as supporting each other in completing personal fitness goals.
Game nights—featuring highlights like pong tournaments and trivia nights—were welcome opportunities to see co-workers' faces while laughing (and competing with one another) to raise money. Thank–You Grams, telegram-style shout-outs delivered through an intermediary team, offered the elements of surprise and spontaneity to recipients. Even these small gestures carried great meaning: expressions of gratitude are both timeless and always welcome.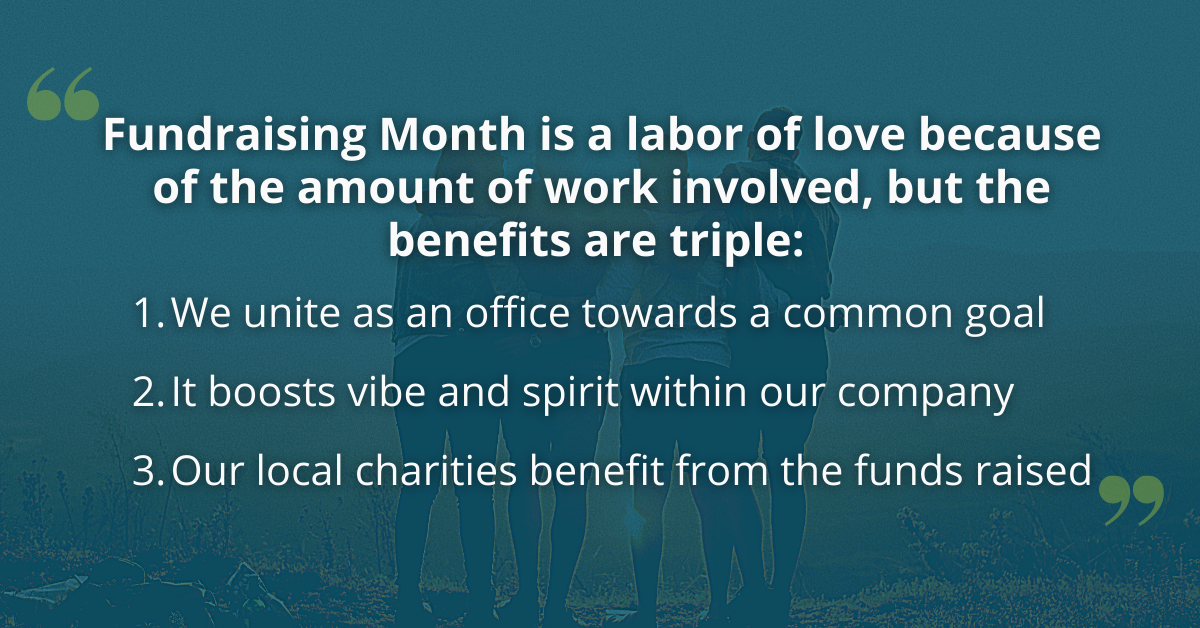 Ultimately, while 2020 required significant changes in direction and unprecedented adaptations to preserve employees' health and well-being, Fundraising Month 2020 was a success. Thanks to enthusiasm from all participants, Anchor QEA met our fundraising goal and contributed to causes that make a difference in many people's lives. Gratitude has been a powerful tool for keeping everyone moving forward in this challenging year.